LAST UPDATES:
05/24/2019 09:30 PM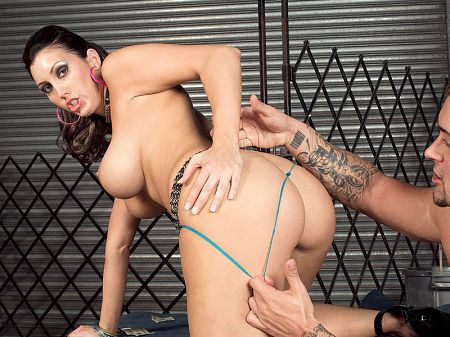 A girl's gotta do what a girl's gotta do. Even if that means she has to stand on the side of the road and offer up her goodies to the cars that zoom by. That's what Dylan Ryder does. She is strapped for cash and instead of pawning some jewelery or getting a part-time job, she is putting her pussy up for sale. Hey, wouldn't you do the same if you needed money to do something uber-important...like get your nails done? You can't blame Dylan for going out and fundraising via fucking. She is built for sin with big, juicy tits, a pouty mouth that practically belongs wrapped around your shaft and a pussy that will squeeze every last drop out of your nuts. But be careful...this gold-digging ho will squeeze every last dime out of you, too. But then again, it might be worth it.
See More of Dylan Ryder at BIGTITHOOKER.COM!
LAST UPDATES:
05/17/2019 09:30 PM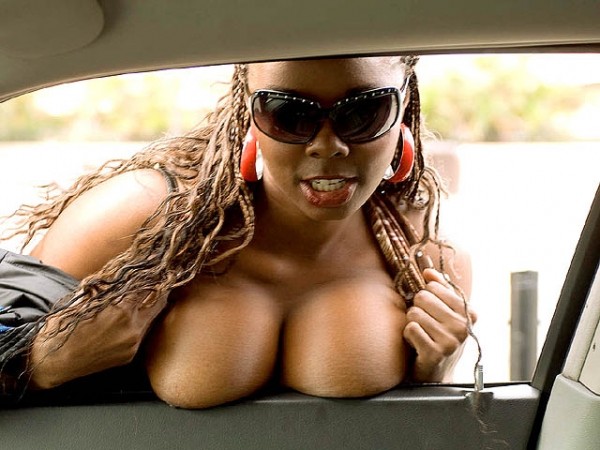 We live in a world of convenience and we like what we want, when we want it. For example, when you want a nice, juicy burger, you can just pull in to your local drive-thru and order it. If you want to pick up some prescriptions, you can just mosey on over to your local pharmacy's drive-thru and get your meds. So why not incorporate that into how we get ass? How convenient would it be to just pull up to a corner nearby and order up some juicy cooze to go? That's exactly what this guy does. He pulls up to choco-licious Stacy Adams, working her wares on the ave, and he says, "I'd like some mocha poon to go, please. And a side of titties, too, super-sized. Thanks." And she jumps into his car and then on his cock in the motel a few minutes later. And when he is done with his quickie, he tells her to book and that's because just like fast-food containers, hookers like Stacy are disposable. Doesn't that sound quick and easy? You betcha. All hookers should be quick and easy.
See More of Stacy Adams at BIGTITHOOKER.COM!
LAST UPDATES:
05/10/2019 09:30 PM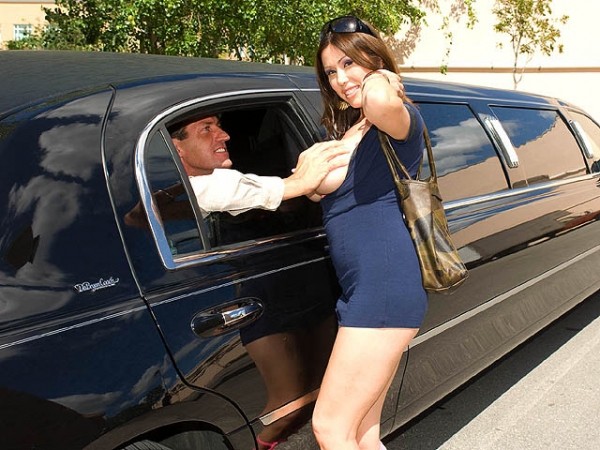 Here is something almost unbelievable: Rich guys with millions of dollars need to hire hookers to get some action. (Yeah, cause the fact that they are rich just doesn't cut it with your average gold-digging slut. They have to pay for sex.) But, we are not going to argue with that since most chicks believe this to be true thanks to the magic of the movie "Pretty Woman". So in an effort to keep up that Cinderella-esque ideal that if a girl is pretty and charming enough, it overshadows the fact that she blows many, many cocks for money and a rich guy will save her from the streets. Let's pretend that Kianna Dior is a hooker with a heart of gold who merits some rescuing. Kianna comes across a rich guy who has a limo that he is willing to let her rest her tired tootsies in. (It's rough pounding the pavement and getting your pussy pounded, too.) So, being the overly grateful streetwalker that she is, Kianna decides to show him her gratitude with the only thing she has to offer a rich guy...her hooker pussy. Does he decide to whisk her away from all things hooker-like because of her prime, horny, pink clam and righteous cock-sucking skills? Hell, no! This isn't the movies. What he does do is promise her that he will be back next week for another romp in the limo with her. Hey, he didn't take her off the streets, but at least he is giving her a steady income, or rather cumming in her a lot.
See More of Kianna Dior at BIGTITHOOKER.COM!
LAST UPDATES:
05/03/2019 09:30 PM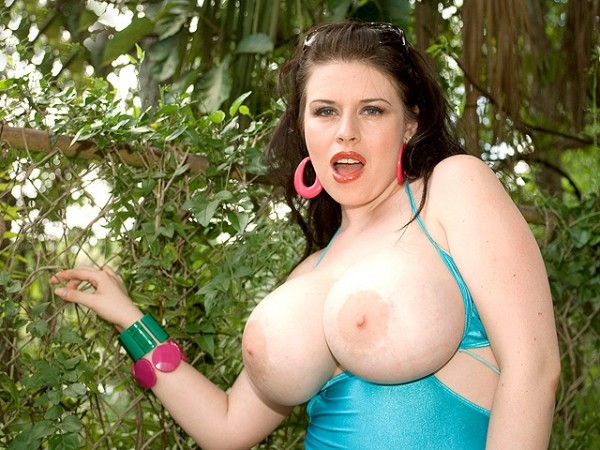 Daphne Rosen is one of our favorite big titted hookers of all time because she is fuckin' good at, well, fucking. She fucks like she means it. Nothing is spared to bring about the hottest and hugest load that she can. She uses her mouth first, sucking and coaxing the cock with her tonsils. She uses her hands, giving the dick a firm grip and some serious tug-action. She puts the penis in a choke hold with her vise-tight cunt, taking a pounding like an old-school wrestler. And just when you think she might be down for the count, she flips around and says, "Fuck me in the ass, Honey!" and she lays down the ass-tunnel on this pipe like a champion. And she knows that to want not, one must waste not, too. That's why she doesn't let one drop of that cum go to waste. Not one splattering because all that fucking makes her tired and she takes a mouth-load of vitamin cum, since it's chock-full of protein. Yes, Daphne Rosen is a five-star whore and we love her and her jaw full of jizz!
See More of Daphne Rosen at BIGTITHOOKER.COM!
LAST UPDATES:
04/26/2019 09:30 PM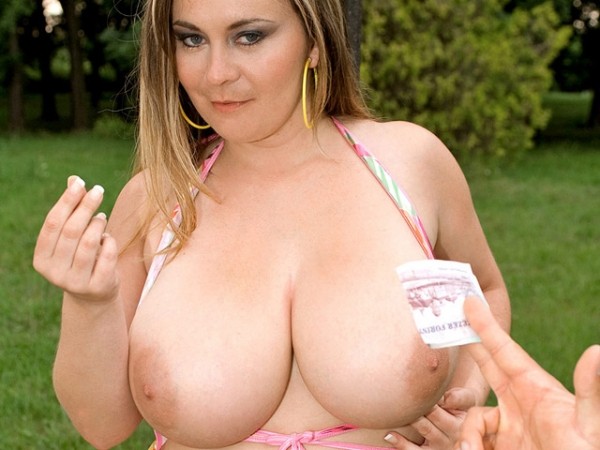 When you gotta make money, you gotta make money. That means you gotta employ all the skills that you can to make sure that you can get some bread and earn some sort of paycheck. Poor Jana can't type, so an office job is out of the question for her. She can't serve, so working as a waitress is not gonna happen. But surely there must be something that a woman with these two large assets on her chest can do, right? And that's when Jana has a Eureka! moment. She can use her pussy and tits to plow cock throughout the countryside. But wait...she doesn't have an apartment or enough money to rent a hotel room. No worries, as she is resourceful. If she is going to strip down to her natural state and fuck, she might as well do it outside in nature, right? Besides, her Johns are so excited over the sight of her huge tits that they don't mind getting a little ass in the grass.
See More of Jana at BIGTITHOOKER.COM!
LAST UPDATES:
04/19/2019 09:30 PM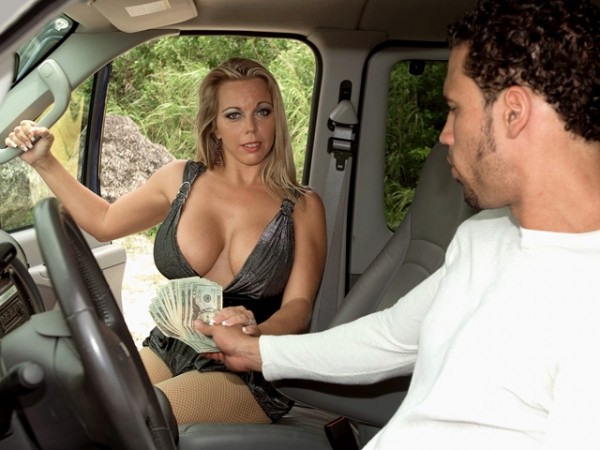 Times are hard, man! Everyone is getting laid off and so, business women like Amber here are looking to get laid and get paid. It's a classic scenario of a chick using what she's got to get what she needs. She is efficient, going from her day job gear right into her night-time streetwalker duds on the side of the road. And she doesn't waste any time, either. She finds a John A.S.A.P and gets to work sucking and fucking. You'd imagine that she'd be tired from working all day, but she even takes this stud home with her to finish the job! That's what we call ho overtime! Now she might not be making millions, but she is stimulating this dude's package and she is cuntributing to the economy, right?
See More of Amber Lynn Bach at BIGTITHOOKER.COM!
LAST UPDATES:
04/12/2019 09:30 PM
Do you like your job all the time? Think about the question and then answer honestly. Chances are, you like your job but doing the same thing over and over, day in and day out can get a little boring, right? Hey man, it's the same way for the ladies who pound the pavement and cocks all day, too. Sometimes they get a little bored just fucking and sucking and sucking and fucking all day long. Like Kali here. Don't get us wrong...she sucks a mean cock and she can fuck and drain a dick with her tight pussy like no one's business, but she has seen it all so it's no surprise that she tells this John that she tends to get bored on the clock. Being the hero that this dude is, he decides to give Kali an extra-hard pounding and reminds her that she is not on the clock, but on his cock, and she loves every minute of it. We imagine that, for Kali, this was a good day at the office.
See More of Kali West at BIGTITHOOKER.COM!
LAST UPDATES:
04/05/2019 09:30 PM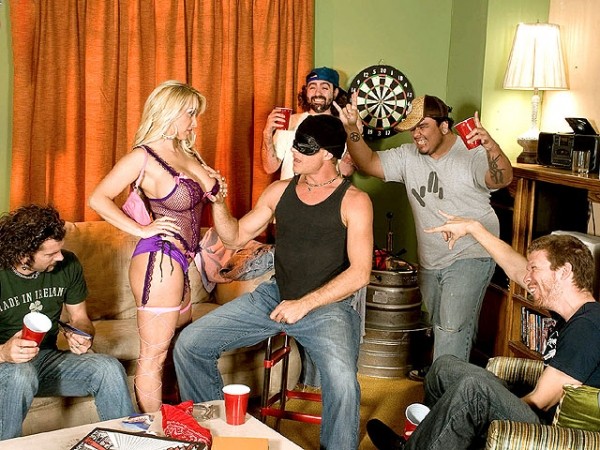 If you are a dude who has a best buddy, you are responsible for a few things. The first is lying for your buddy whenever he needs you to. If his ball and chain comes snoopin' around, you deny and lie until you die or at least get your friend on the phone to warn him. The second thing you are responsible for is breakin' your friends' balls at every opportunity. This is important as it builds character and is just plain funny. The last thing you are responsible for, and probably the most important thing of all, is getting your buddy some strippers for his bachelor party. And not just any run-of-the-mill-dancing-for-dollars stripper, either. Nope. You are responsible for getting him a hot slut who is going to drain his nuts of every last drop of his single-man baby batter. A slut like Holly Halston. This stripper takes it up her slutty snatch, in the mouth and most-importantly, up her tight ass.
So remember, when the time comes to do right by your best bud, give him the gift that keeps on giving. Give him a big-tit hooker.
See More of Holly Halston at BIGTITHOOKER.COM!
LAST UPDATES:
03/29/2019 09:30 PM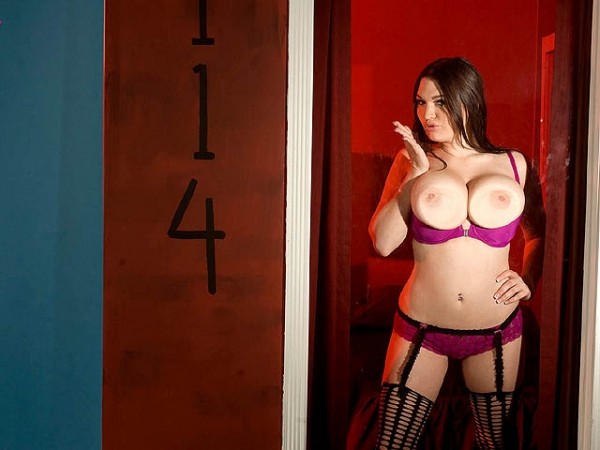 When you see Cassandra Calogera gyrating and grinding her hot body and mashing her big tits on the glass in the red light district of Pleasure Town, USA, you wonder why there aren't more of these districts around your neighborhood, right? Furthermore, you ask yourself, (or at least we did) why the fuck Sting & The Police sing and advise Roxanne to NOT "put on the red light"? We just don't get it. If she looked half as good as Cassandra does, we'd tell her to keep the red light on 24/7. This lucky dude actually gets past the glass and taps Cassandra's ass and ends up coating her chesticles in some man sauce. Obviously, he pays for her time, but who cares? It certainly seems like a wise purchase, and judging by the amount of nut cream this guy spills, he certainly seems to be a happy customer. We advise all busty bitches to put on the red light, take off their clothes and get on a cock, in that order.
See More of Cassandra Calogera at BIGTITHOOKER.COM!
LAST UPDATES:
03/22/2019 09:30 PM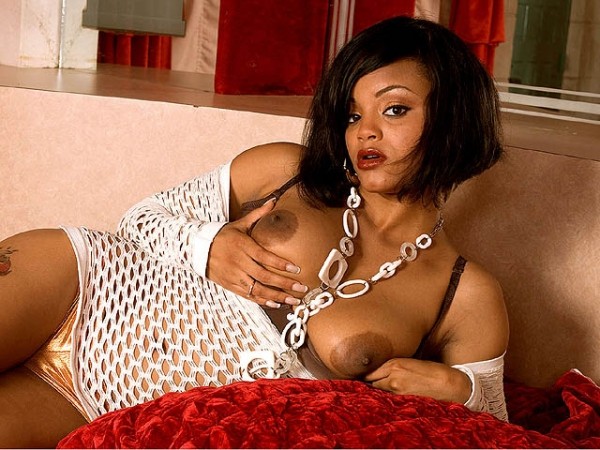 Even though this tatted teen got into the hooker game early, she's already got the attitude, big tits and deep-throating skills to give more experienced prostitutes a run for their money. Lavish's pussy and sex skills are top-notch, and she charges accordingly. "I got into the game 'cause I love money and I love dick, in that order. My name is Lavish because I like the finer things in life. Pay me well and you'll get the best fuck money can buy," revealed Lavish.
See More of Lavish Styles at BIGTITHOOKER.COM!
LAST UPDATES:
03/15/2019 09:30 PM
Sara Jay is the hardest-working hooker in ho business. She pounds the pavement looking for a man with the bucks to pound her cunt. And lo and behold! She bumps into this perverted businessman who is looking for a little bit of busty business, man. She approaches him and he starts trying to strike a bargain with Sara right away. Sara lets him know that he can't nickel and dime good pussy and hops into his car for their rendezvous in an abandoned garage. Not only does she lay that pussy and those tits on him, but she also talks to him about add-ons that will cost him only a little bit more but are guaranteed to give him pleasure. That's right, Sara Jay is a hooker with upgrades. For just a little more dough she gives an extra blow. For just a little more cash you can work that ass. These are a pair of perkies that come with perks.
See More of Sara Jay at BIGTITHOOKER.COM!
LAST UPDATES:
03/08/2019 09:30 PM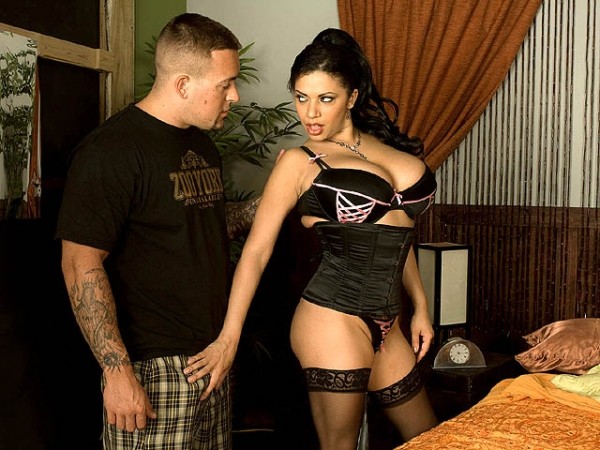 Welcome to Madame G's House of Boobs, a happy, little brothel where the chicks are busty and fuck heartily. When you come to the House of Boobs, you get the best boobs in the land, man. Madame G's a pimp with an eye for tit talent and she runs a tight ship. When one of her girls tries to get into the boob lineup by stuffing her bra, Madame G shuts her down by ripping her falsies out and sends her packing. So, when our John (who is apparently a baller of epic proportions and can spend lots o' bucks on busty fucks) comes to the House of Boobs with five grand to blow on a good roll in the hay, the only girl who will suffice is the cream of the crop, Alexis Silver. Alexis does her thing, giving him quite the masturbation show, giving him a glimpse at the goods he has just leased. Then she gives him a good blowing and tit-fucking right before she mounts him for the ride of his life. In the end, it's a great moment in purchasing history.
Cab ride to Madame G's: $18
Purchasing of a busty hooker: $5000
Blowing your load all over a pair of perfect, huge tits: Priceless.

See More of Alexis Silver at BIGTITHOOKER.COM!
LAST UPDATES:
03/01/2019 09:30 PM
Some things have changed since the 70s, and some haven't. You'd be hard pressed to find anyone sporting polyester or full-grown pubic hair these days. But big tits and cock-sucking whores are two things that will never go out of style. In this 70s funbag flashback, Sarah Sunshine works overtime to make her money, taking on double the dick and double the dollars. She's a girl from the wrong side of the tracks and she gets fucked like the cock-hungry whore she is-with one prick in her pussy and the other in her mouth.
See More of Sarah Sunshine at BIGTITHOOKER.COM!
LAST UPDATES:
02/22/2019 09:30 PM
There IS Sex in the Champagne Room
Ah, the strip club. Who doesn't love the strip club? Loud music, naked bitches, and good times abounding...it's like an adult amusement park. And this adult amusement park comes complete with adult beverages, food and all sorts of attractions. Apparently, there are also fun rides at this strip club, because for enough Benjamins, you can take a spin in Carmen Hayes' pussy. Yeah, those lying bastards who told you there was no sex in the champagne room apparently never rolled with enough cash to purchase prime ass like this. When you go to the club Carmen dances at, she gives you a great stage show and then she takes you back to the VIP room and gives you a great ho-blow. Carmen, in all her flexible glory, takes down cock like a champion. You know how they say that people who really love their jobs always do a great job? Well, we think Carmen found her true calling because not a lot of chicks look this happy shaking their asses for bucks and getting fucked, too. Carmen is all about two things: Greenbacks and lying on her back. Hey, we're not hating on her. Make that money, baby!
See More of Carmen Hayes at BIGTITHOOKER.COM!
LAST UPDATES:
02/15/2019 09:30 PM
Ass & Titties...Fuck Them Both!
Busty Holly Halston works the local hooker circuit in these hard economic times, and lately, Johns are not spending the dough that they used to on hos. Sometimes, with all these competitive hos around, in order to make enough money, girls like Holly have to fight bitches off! That's what Holly does when some hooker skank tries to cut in and take her John. This busty bitch needs the money and she knows that she with the biggest tits always gets the trick, so she puts her tits to the test, letting this customer feel her goods. When she wins the titty challenge she goes back to this guy's pad and gets her pussy and her ass fucked so hard, you might almost wince while you are watching it. (We said ALMOST.) And just a quick FYI...Holly's dirty-talk is almost as spectacular as her cock-milking skills. This hooker could talk the milk out of a cow, so she has no problem talking the cream out of your cock. When she cries out, "Fuck that little whore cunt hole!" you will thank us.
See More of Holly Halston at BIGTITHOOKER.COM!
LAST UPDATES:
02/08/2019 09:30 PM
Make You Holla For Some Dollars!!
Soleil is not what you would call a businesswoman. Nope, she is not as savvy as all that. She is what you would call a hustler. She understands how to make money using what she's got. And what she's got is big ole' titties and a pussy that's hot and wet for plowing. So she hits the street, slanting her tits and her coochie for cold hard bucks. When she comes across this John's big dick, she is happy because it's a win-win. She is going to get slammed by a huge dong and make her dough, and he is going to get the finest coochie you can buy on the streets. But it is a business deal, after all, and Soleil is about the hustle, so she tells this guy to drop 'em and get it on with her because her time is money. She is so ready to get the job done that she doesn't even take her shoes off. That's right! This hooker is ready for anything, even if it means springing off the cock and right out the door, to find another dude with cash. Hey, everyone is going through hard economic times right now, so if this hootered ho has to pound cock and then pound the pavement looking for more cock after that, then hey, we are not mad at her.
See More of Soleil Hughes at BIGTITHOOKER.COM!
LAST UPDATES:
02/01/2019 09:30 PM
So you're driving along, minding your business, when all of a sudden you see a bargain buy on the side of the road that you just can't say no to. It's one of those "I gotta have it!" impulse buys that make you reach for your wallet before you have even thought it through. What is it, you ask? No, it's not a boat. Nope, it's not your dream car. It's a blonde, bimbolicious, mega-racked hooker who is spilling out of her too-tight, too-short purple dress. And guess what? She is so reasonably priced that you can afford her right then and there, without even having to go to the ATM. This working girl is all business and takes you to the hotel ASAP because she can't wait to suck your sac and rod, man. And boy does this trick suck dick! She is the type of ho that talks with her mouth full, saliva dribbling out of her mouth, while she tries to push your dick even further into her throat. We don't know about you, but that sounds like a good convo to us! Carly (her hooker name, of course) is not only a skeezer, but she is also a pleaser, taking her time to inquire how you would like it like she was taking your fast food order. "How would you like your blowjob today, sir?" She gives a vigorous cock-sucking performance and then hops on for the ride of her life. With her exuberant fucking, and her scandalous dirty talking, we have to say that Carly really does work hard for the money. One of the better hookers we've come across.

See More of Carly Parker at BIGTITHOOKER.COM!
LAST UPDATES:
01/25/2019 09:30 PM
When we first saw Lavish we thought she looked like pop chanteuse, Rihanna. You know, the chick that sings that Umbrella song. Well, we imagine that the conversation between her and this John went something like this:
"You look like Rihanna,"
"Yeah, people tell me that. Want me to suck your dick?"
You'd have to be nuts to refuse that offer. Lavish may not have the biggest tits out there, but she makes up for her quantity with the quality of her cock-sucking and pussy popping. You see, she says she likes to fuck the dick and when she does, she likes to imagine herself on the dance floor, throwing her coochie and her ass around. She says the reason she makes so much dough as a hooker is because most guys want to fuck a black chick that looks like one of those video hos. "I just pop my ass around and drop it down and grind it on their dicks and them boys go crazy and give me all that money, baby!" Well-said, Lavish. You keep on dirty dancin' your way to the bank!
See More of Lavish Styles at BIGTITHOOKER.COM!
LAST UPDATES:
01/18/2019 09:30 PM
When it comes to your friends, there is one rule that most men follow almost religiously and that rule is, "Bros before hos." That's right. You honor your pack of buddies and you never, ever put any chick before your time with the guys. To do so would be to admit that you have been clamped down by the pussy, and are now officially pussy-whipped. What guy wants that? But what if you have this buddy, and he has trouble with the ladies. In fact, he has trouble getting any 'tang at all. Well then, that rule changes to, "Bros get Bros hos." And that's exactly what this stand-up guy does for his homey. He takes him to the side of town where all the hookers are and helps him finalize his ass purchase with Stacy. And then he roots him on while he gets his cock sucked. And because sharing is caring, both guys decide that there is enough tits, ass and pussy to go around and they run a train on slutty Stacy. And that's fine with her because she is getting paid by the hour no matter how many cocks cum to the party.
See More of Stacy Adams at BIGTITHOOKER.COM!
LAST UPDATES:
01/11/2019 09:30 PM
Almost anyone can afford one street hooker. Most can afford two. But three? Well, you'd better get your best buddy involved in that one, because that's every man's dream. In this case, Veronica Rayne, Whitney Stevens and Candace Von, all of whom play the role of busty street slut very convincingly, fulfill the fantasy. Too convincingly. Now, fill in your fantasy. Fuck one of them or fuck all of them? Tag team 'em with your buddy or do 'em all together? Fuck their tits, fuck their mouths or fuck their pussies. Whatever you choose to do, this much is certain: Everybody's going to have fun, everybody's going to cum and everybody's going to get paid. That's the great thing about street sluts. They always give you what you want.
See More of Veronica Rayne at BIGTITHOOKER.COM!
LAST UPDATES:
01/04/2019 09:30 PM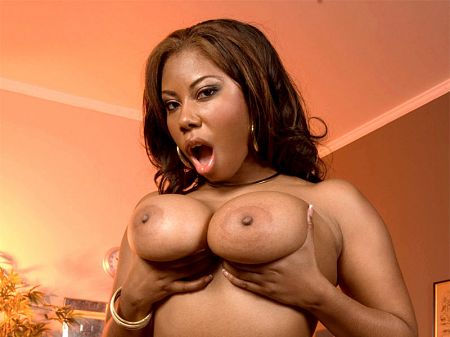 Mr. Swiss is a stressed out corporate type who loves to fuck busty hookers. When he calls his regular ho, Candace Von, for some nut-alleviation, she is already with a John...IN the john. When he insists that she bring her sweet tits over ASAP, Candace is faced with a tough decision: Does she finish sucking the cock she is with, or does she ditch that dude for the guy with the bucks? What does Ms. Von do? She makes her fucking money, that's what. After haggling with the office manager at the front desk, Candace struts her jiggly titties and plump, ghetto booty into this uptight yuppie's office and this guy does what we all would love to do to Candace...he fucks her for all she is worth. And boy is she worth a lot, because Ms. Von demands that he pay her for her goods. This guy obviously knows a good deal when he sees one because before you know it, he is whipping out the greenbacks and his cock and Ms. Von is taking everything he's got. First she tells him to play with her titties and then she gives him a premium cock sucking, deep-throating that dick all the way down to his nuts. After some serious doggie-style, Candace jumps on this John's Johnson and rides him like it's going out of style. Then, just because this bitch is the best hooker there is, she lets him bust all up in her mouth and she spits it out all over her tits so she can play with his nutsauce.
When she's done, it's business time and she makes this motherfucker pay her for her services. If only chesty hookers wandered into all of our offices...it would make a HARD day at work take on a whole new meaning!
See More of Candace Von at BIGTITHOOKER.COM!
LAST UPDATES:
12/28/2018 09:30 PM
The hottest fucking street whore you¹ve ever seen is standing by a dumpster, of all places, dressed like the hottest fucking street whore you've ever seen. Tiny skirt. Tits pouring out of her top. Smoking a cigarette like the sexy fucking slut that she is. She waves you down, but she's already got your attention. You know what you want. She knows what you want. Now it's all about the negotiation, and she's holding all the cards. "My name is Puma," she says, like you give a shit. All you care about is her tits and pussy. You make up a name for yourself, erase any suspicion that she's a cop (she already grabbed your cock to make sure) and go back to your room. Can she possibly be as good as she looks? Sure she can.
See More of Puma Swede at BIGTITHOOKER.COM!
LAST UPDATES:
12/21/2018 09:30 PM
From The Corner to the Commode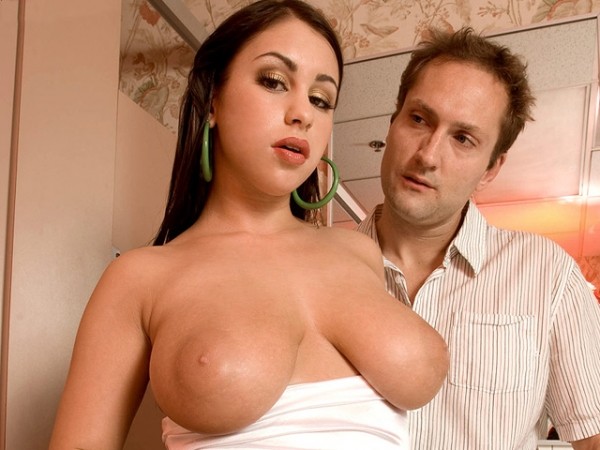 This isn't the way you expected your day to go. You were just going out for a ride. Sure you were. And you saw this chick standing on the sidewalk. White chick. Looked like she could be a college student, except for one thing: She was dressed like a hooker. And had big tits. That's what got your attention. That and the look on her face that said, "You can have me for a price." So you head off to the ATM. Take out some money. Driving back and hope she's still here. She is. You negotiate, and she hops in. Her name is Whitney, and you tell her, "I don't have time to go to a motel," to which she responds, "That's okay. We can sneak into the men's room in this building." You've never done that kind of thing before, but you're not about to ask questions, not when your cock is begging for relief. Which Whitney, your street hooker, is happy to give.
See More of Whitney Stevens at BIGTITHOOKER.COM!
LAST UPDATES:
12/14/2018 09:30 PM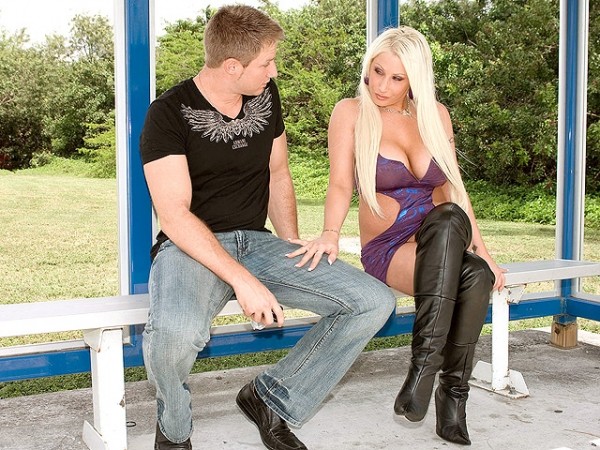 So you're an ordinary dude and your license has been suspended and now you are stuck riding public transportation. You're waiting for the bus to show up so you can go and visit your girlfriend who doesn't even have the courtesy to come and pick you up. Well, someone DOES want to pick you up...Candy Manson does. In fact, this busty bitch wants you to abandon your post at the bust stop and come back to her place for some afternoon delight. This chick is smokin' hot and her huge hooters are practically coming out of her dress...what does she want with an average Joe like you? What's the catch? The catch is that this bitch gets paid so you can get laid. That's right...she's a BIG TIT HOOKER and you can be her next trick for a low fee of $200. According to Candy, she is the, "best, little cocksucker in town," and she takes you home so she can prove it. Candy sucks cock for about 15 minutes, because when someone says they are the BEST cocksucker it takes some time to demonstrate. Then she bends herself in every position so she can get dicked down as hard as possible. Then she asks to be coated in nut juice because that's how dirty girls like to moisturize their knockers. Then, when all is said and done, Candy licks that man spray off her hooters, because that's how dirty girls get nourishment. What's the best part about getting fucked by this huge-mammed ho? The part where she drives you to an ATM to get her money. Yeah, this is one bitch who won't have you riding the bus...but sure will let you ride a train on her ass!

See More of Candy Manson at BIGTITHOOKER.COM!
LAST UPDATES:
12/07/2018 09:30 PM
What is a street corner skank? Well, if you guessed that it's a woman of ill repute who barters her ass, tits and pussy for cold, hard cash, then you guessed right. And of all the skanks you will ever see on any street corner, Veronica Rayne is one of the classiest of them all. This chick really knows how much she is worth and really values herself. Yes, if you were to ask her how much it would cost for you to dick her down and have her suck your cock like her life depended on it, she would tell you it would cost a whopping $100. Yes, that's right, a whole sum of 100 smackers to smack your cock on her face. Yeah, we were blown away by that dollar amount, too. While her street competition is quoting amounts up to triple that, Veronica understands that we are in a recession and that the average consumer wants a fucking bargain...literally. So she is willing to give you the deal of a lifetime. For only five crisp twenties, you can get your knob slobbed on, grip and suck on those huge funbags, do whatever you want to her juicy, pink clam and then stuff your cock into her box. But wait, there's more! If you impress her with your ability to bang her like the hooker ho she is, then she will cut you a break. Yes, there are more deals in this girl than a 3 a.m. infomercial. For just $50 more, you get not one hole, but two! Veronica is wheelin' and dealin' her asshole out, too. So pull out $150 gentlemen and pork this piggie for all she's worth. And don't forget to tell your friends. Who knows, maybe she'll give you a group discount!
See More of Veronica Rayne at BIGTITHOOKER.COM!
LAST UPDATES:
11/30/2018 09:30 PM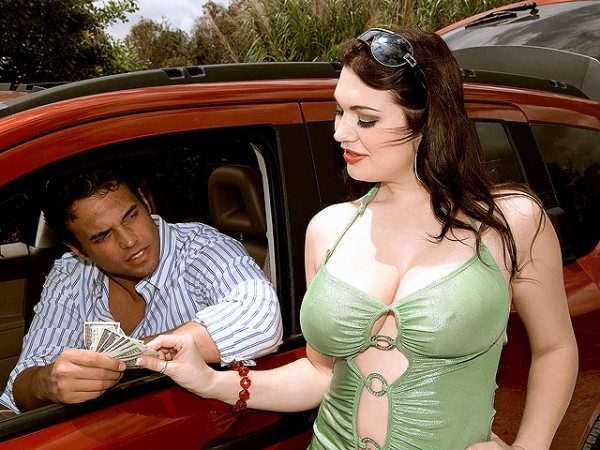 So you're driving along on a dusty gravel road, minding your own business and contemplating how great it would be to get your cock sucked when all of a sudden you spy a smokin' hot bitch up ahead. The closer you get, the bigger her tits get, and you start to realize that she is dressed up like a common hooker. Then you realize that she IS a common hooker. Is this a big-titted mirage? Is this busty ball-drainer a figment of your fucking perverted imagination? No, she is real. And her overactive sex drive is real, too. You pick her up and take her to your place for some R&R, which of course stands for rack and relaxation. She whips out her big tits and tells you to fuck her for all she is worth. And what is she worth? The couple of bills you are throwing her to get in her pussy, of course. You bought it; you break it in, buddy. Use that pussy like it's a lease, because technically, it is.
See More of Cassandra Calogera at BIGTITHOOKER.COM!
LAST UPDATES:
11/23/2018 09:30 PM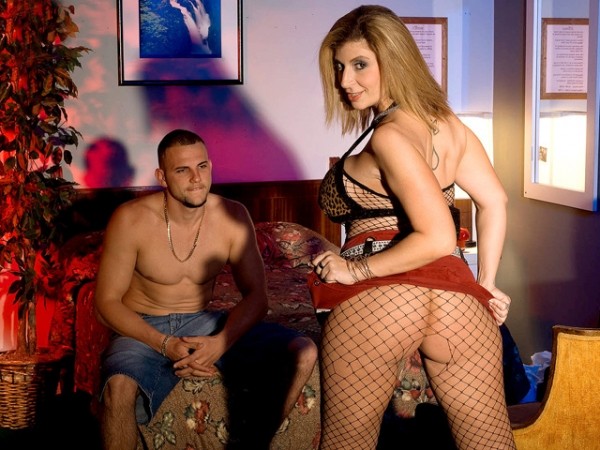 "How come everybody always wants to dress me up like a hooker?" Sara Jay said, giggling the last time she visited us. Because you look like a hooker, Sara, with your big tits, huge ass and slut face. Because you talk like a whore and suck dick like the street hooker of our dreams. And look at how great Sara looks in fishnets, the official uniform of streets sluts everywhere. "I love the idea of picking up strange men and sucking their cocks," Sara Jay said. "It's even better when you add the idea of them paying for it. It makes me feel like such a slut." Sara Jay, you feel like a slut because you are a slut. You do such a good job of playing the part of street hooker because the fantasy isn't very far from the truth. Sara, you were born for the role.
See More of Sara Jay at BIGTITHOOKER.COM!
LAST UPDATES:
11/16/2018 09:30 PM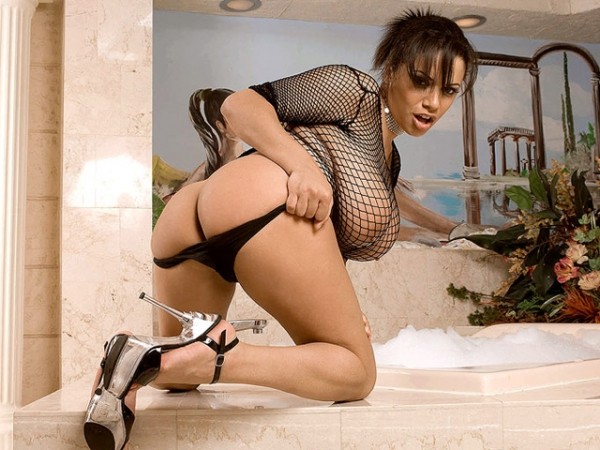 Alexis is a big-titted hooker. She is a really good hooker. She is like the Bruce Lee of hookers. The kind of ho that you know really loves her job. The kind of ho that gives it her all. She is the kind of hooker who will blow you, fuck you, let you stick some of your body parts in her ass and then she will eat your cum. Alexis is the kind of hooker all hookers should aspire to be. Watch her be all that she can be on this guy's rod. She picks him up in the street and then takes his meat to go, leading him to the Jacuzzi room in a rent-by-the-hour hotel. Here, in the comfort of this seedy hotel room, she works his junk like a seasoned pro, and she works her crisp British accent, too, which is very fucking hot! So you're probably wondering where all the big-titted, British cock-rockers are hanging out in your area, right? You'll just have to find the right corner, buddy.
See More of Alexis Silver at BIGTITHOOKER.COM!
LAST UPDATES:
11/09/2018 09:30 PM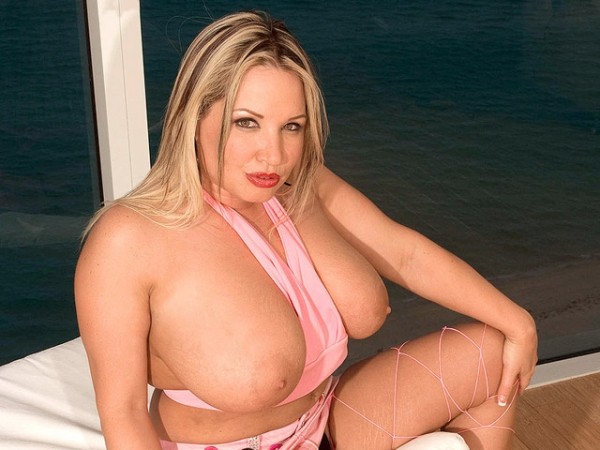 Rachel Love is a nasty, raunchy, slutty hooker. She sucks dick for money. She gets slammed for cold, hard cash. She gives up the pussy for pesos. You get the point, right? What we are trying to say is that this chick fucks. She isn't your "movie-style" hooker like Julia Roberts in "Pretty Woman." Nope. You won't have to woo her and pay her an
outlandish amount of money to make your life better with her charms. Fuck that. You won't have to treat her to fancy clothes and take her to glamorous parties so she fucks you like you deserve. You won't even have to ride off into the sunset with her to get her to swallow your load. Nope. With Rachel, you just show up, throw her some dollars and say, "Hey bitch, put that cigarette out and my cock in your mouth, instead." And she will. Because like we said at the beginning...Rachel Love is a nasty, raunchy, slutty hooker. Amen to that.
See More of Rachel Love at BIGTITHOOKER.COM!
LAST UPDATES:
11/02/2018 09:30 PM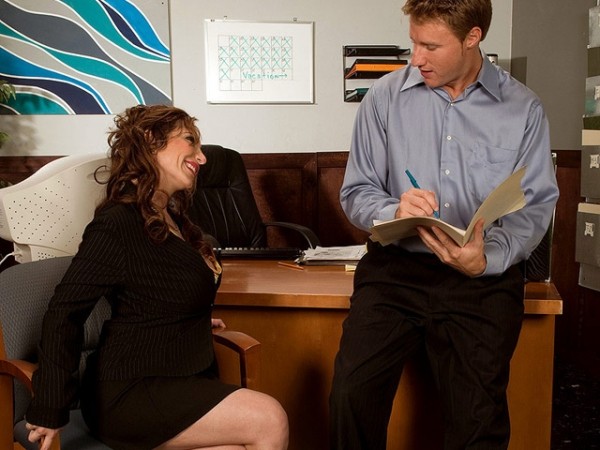 You can take the hooker off the streets but you can't take the streets outta the hooker. That's why when Savannah goes on this interview, she ends up fucking and sucking her potential boss. Why? Because this sly dog recognizes her from her street-walker days and asks her for a little knob-slobbing for old time's sake. (When you have been thoroughly fucked by Savannah Jane, you don't forget.) How can Savannah refuse? After all, this is an interview and she does have to demonstrate her skills, right? She might not be great at shorthand, but her deep-throat skills are A+. So does she get hired? Who knows? But we are sure that this guy enjoyed spraying her down with some of his cumpany benefits.
See More of Savannah Jane at BIGTITHOOKER.COM!